We are delighted to have a wonderful President and 2 fantastic Patrons who offer SNAPS invaluable support.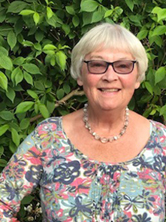 Anne Gait – SNAPS President
Anne was one of the Founders of SNAPS in 2004 and has played a huge role in its growth over the years. Having served as a Trustee for many years, she decided it was time to step aside but still very much wants to continue to be involved with SNAPS. We were delighted when she accepted the position of President as SNAPS simply wouldn't be the same without her. Anne said:
"I am so proud of SNAPS, the ethos of support for families with a child with additional needs, and the range of leisure activities we provide, which are fun, whilst also helping the child learn new skills. It's a safe environment for all in every way. Although I have now stepped down as a trustee of SNAPS, I still hope to turn up at the Saturday morning sessions, just for my usual chat with staff, and with the parents and carers. I also love to see the progress the children are making, and get to know the many personalities having fun there."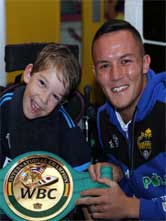 Josh Warrington – SNAPS Patron
Josh is a professional boxer. He has held the IBF featherweight title since May 2018. He has previously held the WBC International, European, Commonwealth, British, and English featherweight titles.
Josh is also Leeds born and bred and has two siblings with special needs. Josh has visited SNAPS and says "This is a charity and a subject which is very close to my heart and if I can help to raise either awareness or their profile then I will do what I can."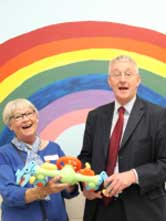 The Rt Hon Hilary Benn MP – SNAPS Patron
Hilary is a British Labour Party politician who has been the Member of Parliament (MP) for Leeds Central since the by-election in 1999. Hilary saw SNAPS services first hand when he came to the launch of our Broomfield Service and has followed our progress ever since. He said:
"Having seen at first hand the valuable work done by SNAPS in improving the lives of young people with additional needs and supporting parents I am delighted to be their Patron."