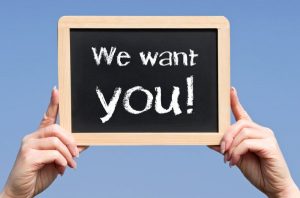 We are very sad to say that Emma Vickers will be leaving SNAPS at the end of the year.  This means that we are currently recruiting a new Site Manager for SNAPS' Broomfield sessions.
We are looking for an enthusiastic and organised individual who can manage our service in South Leeds.
The successful candidate will manage the staff and volunteer team, organise the children's physiotherapy rota, liaise with parents and manage the administration of the sessions including booking the venue each term. They will also be the face of SNAPS when families arrive at our sessions, so it is vital that they are friendly, passionate, supportive and professional.
This is a great opportunity to join a wonderful organisation making a difference in the lives of children with additional needs and their families.
This role will include:
• Leading the onsite activities at Broomfield to meet the needs of children with additional needs and their families
• Liaising with and being the point of contact for families coming to SNAPS' Broomfield sessions
• Delivering activities in the main hall including Boccia, story telling, arts and crafts and music therapy through external organisations
• Encouraging play and interaction between parents and children and to develop friendship groups between families.
• Managing the staff and volunteer teams at Broomfield
• Promoting SNAPS and Broomfield to new families
• Managing all administration of the SNAPS Broomfield sessions including dealing with referrals, managing communication with parents, letting the venue and managing the rota of physiotherapy sessions
• Reviewing and having knowledge of all SNAPS policies, specifically safeguarding children, equal opportunities, health and safety, risk assessment and volunteer recruitment, in conjunction with the Board.
This role will be 5.5 hours on Saturdays during term time (8.30am-2pm) and another 5 hours of administration time (flexible) each week.
The appointment will be subject to an enhanced DBS check and reference checks.
Email lucy@snapsyorkshire.org for the Job Description, Person Specification and Application Form. The closing date is Friday 30th November 2018. Interviews will take place on Tuesday 11th December 2018.