Events
Families
Services
Calling All Superheroes For Our New Virtual Event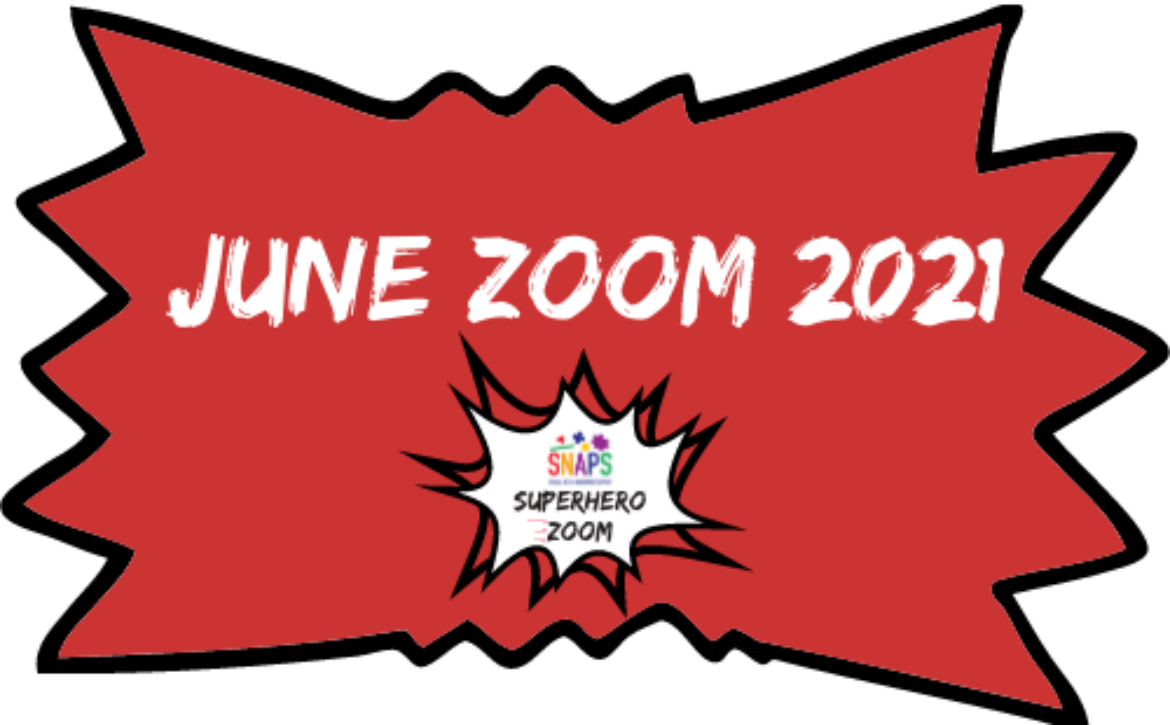 We are very excited to announce that the SNAPS Superhero Zoom will be going virtual for 2021.
Though we've had to postpone the Zoom until 2022, we're not letting that stop us! Instead, we will be having the June Zoom, giving you the opportunity to take part how you want, when you want throughout June 2021.
Jenny Sellers, Community Fundraising Manager for SNAPS, said: "The SNAPS Superhero Zoom was a fantastic day for families in 2019 and we are really excited to be able to run the event again in person once it's safe to do so.
"In the meantime, we don't want families to miss out, so we are encouraging people of all abilities to get involved in the virtual June Zoom this year."
Taking part in the June Zoom is easy. Simply sign up with a donation of your choice to receive a welcome pack, pick your activity and complete it throughout June. Welcome packs will include a T-shirt and superhero mask to wear during your challenge, plus the first 50 sign ups will receive an exclusive water bottle!
You can complete your Zoom however you want, whether that's walking, cycling, wheeling or even completing a challenge in the garden. Once you've completed your activity, send a photo to us and you'll receive a medal for your efforts!
Debbie Hingerton, Parent Trustee for SNAPS, said: "We as a family had a really great time at the Superhero Zoom in 2019. We met other families and were able to have a go at running around the track together, playing football and other activities.
"We had lots of support from SNAPS workers and also Irwin Mitchell to help get around each lap with lots of clapping and encouragement and the children loved their capes and masks they got along with their medals. A fantastic event and we can't wait to do it again!"
Find out more and sign up for the June Zoom here: