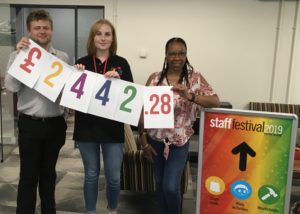 Whether you're an individual, part of a school, a community group or a faith group, we'd love you to help us raise funds for SNAPS! We can provide ongoing support and come and talk to your school, group or place of worship about the difference that SNAPS makes to children with additional needs and their families.
Need a bit of inspiration or some materials to get you started on your big fundraising idea? You can download our Fundraising Pack, sponsorship form and an A-Z list of fundraising ideas by clicking the button below.
Looking for a challenge? Want to get involved at an event? Take a look at our upcoming fundraising events.
Want to discuss your ideas? Get in touch!
North Leeds /Jenny Sellers / Email Jenny / Call Jenny on 07534 972 384
South Leeds / Ali Mitchell / Email Ali / Call Ali on 07511 158 304