At SNAPS we are thinking of ways to keep you engaged and active with your families. So we are looking at creating an online resource of educational and at home activities that you can enjoying doing with your families.
We will update this page with new and exciting activities for all ages.
We will share the content on our social media channels, and we would love to see you and your families as you take part in the activities. Why not share a picture of you and your family completing an activity to our Twitter or Facebook page.
---
Planning For You And Your Child: A Series Of Bite-Size Webinars
Irwin Mitchells upcoming bite-size webinar series will look at child protection issues, including as a child transitions to adulthood. The sessions are tailored to parents who have children with additional needs but will also benefit you if you support these families.
The lunch time sessions will be just 30 minutes each, followed by 15 minutes where we'll answer your questions.
Each of their sessions will focus on different issues surrounding child protection and the law.
For more information and to register for an event visit: https://events.irwinmitchell.com/bitesizewebinars
---
Free Courses – Includng Understanding Autism, Behaviour that Challenges, and Mental Health Problems
We would like to update you with the latest FREE courses we have available including Understanding Autism, Behaviour that Challenges, and Mental Health Problems. For those of you that have enrolled onto FREE courses with us in the past, you will know we are a Yorkshire-based organisation that specialises in placing people onto FREE training courses nationally. For those that haven't enrolled onto a course with us please feel free to find out more about us on our website www.wefindanylearner.co.uk or call our friendly team on 01226 958 888.
With more and more people working from home and self-isolating, it has created an opportunity to further develop skills, enhance CPD, and gain a nationally recognised Level 2 qualification without paying a penny.
Places are limited but thanks to even more government funding we are now able to offer a wider range of FREE courses – Yep, totally free!
To be eligible, you just need to be:
* Over 19
* Living in England
* Not on an Apprenticeship
Simply click on the link below to start your enrolment today or call our friendly team on 01226 958 888.
www.wefindanylearner.com/book-online/
With over 30 courses available there is something for everyone.
---
The William Merritt Centre – Sensory Needs Survey
The William Merritt Centre in Leeds is looking to find out explore how their Centre can support clients and their families who have sensory needs. In order to identify if this is a service that is required and if so what type of support is required they are trying to understand what support is already provided and if there are any gaps.
If any of our families our like to help, please download the questionnaire and send it back to info@wmdlc.org
---
Debt and Benefits Support Covid-19 Response Service Launches in Leeds
Specialist emergency HM Government funding from The Office for Civil Society, part of the Department for Digital, Culture, Media and Sport (DCMS) and in partnership with The National Lottery Community Fund has been approved for Burmantofts Community Projects Charity; The Money Buddies Covid-19 Response Project for six months from October to 31 March 2021.
The aim of the funding is to support the work of Money Buddies and Benefit Buddies at a time when more people are in debt and claiming benefits as a result of COVID-19. The service is free to access and use. Clients can access Money Buddies- Benefit Buddies as often as they need. Jobs are being lost at a high rate and this is likely to accelerate through Autumn, leaving 670,000 households in the UK in poverty according to recent research.
As a result of this funding the Money Buddies -Benefit Buddies team will be supporting clients in a number of ways – including;
Emergency Debt advice and Financial Well-being support and guidance
By providing; legal emergency debt advice, where clients are faced with eviction, home repossession, Bailiff and enforcement action, energy disconnection and court action for non- payment of debts. Advisers will help clients; fill in forms, complete household budgets, complete financial statements for creditors, write letters to creditors, safely report loan sharks and as part of income maximisation support do a benefit entitlement check.
Benefits Support and Guidance
The advisers will support clients with completing ALL Benefit applications, including Universal Credit, Personal Independent Payment forms and Employment Support Allowance applications, managing cases to payment of benefits, liaising with the DWP, attending meetings with work coaches and providing support by attending assessments, appeals and tribunals.
Energy Advice
All clients will be offered an Energy advice appointment with our new sister service Money Buddies Energy PLUS, who will go deeper with clients to find out how their homes can be made more energy efficient, save money on Energy and have free energy saving items fitted where possible.
How to Access Money Buddies- Benefit Buddies
Clients can call NOW for an appointment, have telephone, video meetings and home visits as well as receive support by e-mail and via webchat.
Will the Service Continue Past March 2021?
We hope so, which will be dependent on funding.
For more information please contact Lynda Bailey on 0113 2350276
---
FREE Dance and Yoga Courses for Children with Special Needs
Synergy Dance Outreach has just launched a diverse programme of 174 online dance and yoga classes, including lessons for those with a disability, long term health conditions, Visually Impaired/Blind, Special Needs and older adults.  Their National platform is in partnership with EMD UK and Sport England and the classes are free as they are funded by The National Lottery for this project using the Tackling Inequalities Fund.
The dance and yoga programmes are for all ages including seated ParaStars Dance™, and ParaStars Yoga®, audio yoga & dance and more, all via an easily accessible national online platform. There is a lot of content for children – and they are also supporting adults and seniors.
You can view their online promo video here: https://youtu.be/JkCI0yaMN2A
The lessons are innovative and fun and tailored to each type of group. The platform includes courses for: children, teens, adults and seniors – who may choose from a wide range of activities and courses to keep fit, social and active:
Special Needs including Autism & Cerebral Palsy
Visually Impaired and Blind
The Disability Community
Long Term Health Conditions
Seniors
Here is the link to the platform of free classes: https://inclusive-dance-yoga.teachable.com/
---
SENDIASS Social Media accounts
Find them on Facebook, YouTube and Instagram. Search "LeedsSENDIASS"
Share information, advice and support (IAS) on a range of SEND topics
Promote SEND news and events
Provide our new support resources
Listen to your feedback about our IAS offer
Signpost to other SEND services, groups and organisations You can also click on the link to access the new Leeds SENDIASS website and explore our Information, advice and support online.
Please contact the project team if you need any further information at: sendiassproject@leeds.gov.uk
---
SNAPS Craft Packs
We have created some craft packs/activities for you all to do as a family during these times of isolation. Keeping the children entertained is important and we hope you enjoy using our downloadable craft ideas with your family.
Blank Lego Template
Blank Rainbow Scene Template
Elmer Colouring Page
Hand & Footprint Template
Pin the Tail on the Bunny
SSKA Certificate
---
SNAPS Physiotherapy advice during COVID 19 pandemic
During the pandemic whilst you are unable to access the usual SNAPS physiotherapy activities you may find your child is stiffer or more uncomfortable. The following are tips to keep you going over the next few weeks.
Click here for more information.
---
In isolation – Creative therapeutic ideas for families
Helpful advice for our families, with links to websites and apps for art therapy, breathing exercises, meditation and children's yoga.
Click here for more information
---
At home exercises for adults and children with disabilities
For substantial health gains, people living with disabilities are encouraged to aim for at least 150 minutes each week of moderate intensity activity. This includes strength and balance activities at least twice a week. Now that we have to spend most of our time indoors, it's important to find the right exercises to keep us active at home.
Here are some great resources that Get Set Leeds collected to help adults and children with disabilities stay active during lockdown.
---
Information for Carers
Loads of useful information and resources for family carers all in one place here
---
Doctors of the World are really pleased to be able to share with you Coronavirus (COVID-19) advice for patients in 60 languages, which were produced in partnership with the British Red Cross. Thanks to other partners and individuals for producing high-quality translations, including Migrant Help, Clear Voice, Transbless Translations, Europia and East European Resource Centre.
To access the information please click here.
---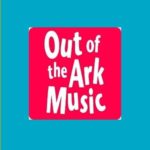 Out of the Ark Music 
During the current climate, and with the challenges we are all facing in the coming weeks and months, we want to do everything we can to make our resources available to you for use at home. Music has an extraordinary power to bring us together, it can lift us when we feel low, energise us when we feel tired, and is something we all have in common.
So, to help with the rhythms and routines of your new daily life, we are releasing seven songs, one for each day, all with challenges and activities related to each song. Every week for the next few weeks we will continue to add songs and resources. More information click here.
---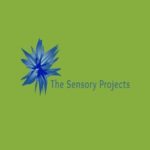 The Sensory Projects
As the schools close, this page will list links that could be handy for you as you home educate your children.
The resources at the top of the page are inclusive resources, the ones in the second section are specific to the virus and the ones at the bottom of the page are aimed at mainstream and mixed audience – but of course anyone can use any of them. More information click here.
---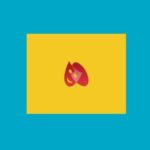 Priory Woods School & Arts College Online Resources
This is the resource section of our Web site. From here you can download simple programs, which you are free to adapt and use in your school, college or home.
---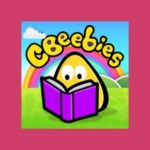 CBeebies Online Resources
A free online game section from CBeebies to play with your family at home.
---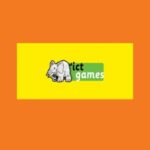 ICT Games
Free online games on subject like Maths and English for you to play at home with the family.
20 years of free educational games, made by a UK teacher
---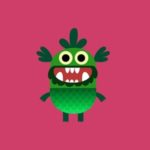 Teach Your Monster To Read
The groundbreaking game that makes learning to read fun
• Covers everything from letters and sounds to reading full sentences.
• Designed in collaboration with leading academics.
• Complements all synthetic phonics programmes used in schools.
• Computer version is 100% free.
---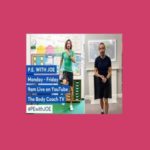 Joe Wicks Daily Physical Exercise Class
Daily P.E sessions with online personal trainer Joe Wicks. 9am every day.
---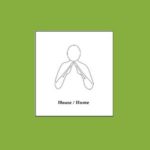 Makaton At Home
Ideas for games to help find items around the home
A set of home and household symbols
Signs and phrases to help you to talk about the rooms in your home
Ideas for additional games and activities
---
Leeds Local Offer – SEND
For a collection of information relating to COVID-19 as well as online resources and activities to do at home, please click here.
---
Virtual Reality! Explore the surface of Mars
For all those keen astronaughts out there, you can now explore the surface of Mars via virtual reality. Click here for more information.
---
40+ Best Indoor Activities from Busy Toddler
For great ideas of keeping your toddlers active and entertained there is a great resource available which has compiled a list of fun indoor activities to do with your toddler. Click here for more information.
---
British Museum
This iconic museum located in the heart of London allows virtual visitors to tour the Great Court and discover the ancient Rosetta Stone and Egyptian mummies. Click here for more information.
---
The Nomster Recipe Library
Illustrated recipes designed to help kids age 2-12 cook with their grown-ups. Recipes encourage culinary skills, literacy, math, and science. Click here for more information.
---
Online support session offered by Scope for parents of children with disabilities or additional needs
A4A Behaviour Workshop Referral Form