At SNAPS we are thinking of ways to keep you engaged and active with your families. So we are looking at creating an online resource of educational and at home activities that you can enjoying doing with your families.
Over the coming weeks we will update this page with new and exciting activities for all ages.
We will share the content on our social media channels, and we would love to see you and your families as you take part in the activities. Why not share a picture of you and your family completing an activity to our Twitter or Facebook page.
---
Irwin Mitchell Webinars
During July to September 2020 we'll be running a series of short webinars aimed specifically at all parents and carers supporting children with additional needs at home. We recognise that in the current environment there have been many changes to the ways in which services are accessed and delivered.
In our first webinar, we take a closer look at how to get the most out of each contact with medical and therapeutic
appointments. We'll discuss practical ways of preparing your child for the changes and support you to feel more confident when asking questions and raising concerns and help you to feel more in control of the situation.
This webinar will also give you the tools to assist you with managing negative thoughts, which can impact on family life and help you to focus on improving your mental health and wellbeing.
In the upcoming webinars there'll be interactive and practical guides that address some of the challenges faced by parents and carers during lockdown and beyond.
You're invited to join our first 'Supporting Your Child at Home' interactive session on Wednesday 15 July 2020, 2:00pm – 3:30pm, hosted by our paediatric client liaison manager, Carmel Gallagher.
Upcoming webinars:
Occupational Therapy – 29 July 2:00pm – 3:00pm with Jessica Mudd
Speech and Language Therapy – 13 August 2:00pm – 3:00pm with Jo Gallagher
Physiotherapy – 26 August 2:00pm – 3:00pm with Kay Ganguly
Educational Needs – 10 September 7:00pm – 8:00pm with James Betts
To RSVP and reserve a place on any webinar, please email james.clarke@irwinmitchell.com
---
SNAPS Craft Packs
We have created some craft packs/activities for you all to do as a family during these times of isolation. Keeping the children entertained is important and we hope you enjoy using our downloadable craft ideas with your family.
Blank Lego Template
Blank Rainbow Scene Template
Elmer Colouring Page
Hand & Footprint Template
Pin the Tail on the Bunny
SSKA Certificate
---
SNAPS Physiotherapy advice during COVID 19 pandemic
During the pandemic whilst you are unable to access the usual SNAPS physiotherapy activities you may find your child is stiffer or more uncomfortable. The following are tips to keep you going over the next few weeks.
Click here for more information.
---
In isolation – Creative therapeutic ideas for families
Helpful advice for our families, with links to websites and apps for art therapy, breathing exercises, meditation and children's yoga.
Click here for more information
---
At home exercises for adults and children with disabilities
For substantial health gains, people living with disabilities are encouraged to aim for at least 150 minutes each week of moderate intensity activity. This includes strength and balance activities at least twice a week. Now that we have to spend most of our time indoors, it's important to find the right exercises to keep us active at home.
Here are some great resources that Get Set Leeds collected to help adults and children with disabilities stay active during lockdown.
---
Information for Carers
Loads of useful information and resources for family carers all in one place here
---
Doctors of the World are really pleased to be able to share with you Coronavirus (COVID-19) advice for patients in 60 languages, which were produced in partnership with the British Red Cross. Thanks to other partners and individuals for producing high-quality translations, including Migrant Help, Clear Voice, Transbless Translations, Europia and East European Resource Centre.
To access the information please click here.
---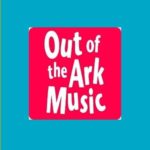 Out of the Ark Music 
During the current climate, and with the challenges we are all facing in the coming weeks and months, we want to do everything we can to make our resources available to you for use at home. Music has an extraordinary power to bring us together, it can lift us when we feel low, energise us when we feel tired, and is something we all have in common.
So, to help with the rhythms and routines of your new daily life, we are releasing seven songs, one for each day, all with challenges and activities related to each song. Every week for the next few weeks we will continue to add songs and resources. More information click here.
---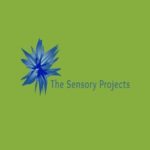 The Sensory Projects
As the schools close, this page will list links that could be handy for you as you home educate your children.
The resources at the top of the page are inclusive resources, the ones in the second section are specific to the virus and the ones at the bottom of the page are aimed at mainstream and mixed audience – but of course anyone can use any of them. More information click here.
---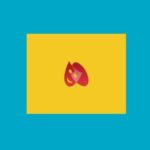 Priory Woods School & Arts College Online Resources
This is the resource section of our Web site. From here you can download simple programs, which you are free to adapt and use in your school, college or home.
---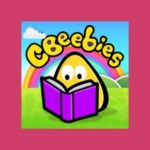 CBeebies Online Resources
A free online game section from CBeebies to play with your family at home.
---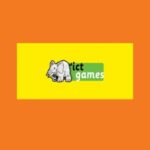 ICT Games
Free online games on subject like Maths and English for you to play at home with the family.
20 years of free educational games, made by a UK teacher
---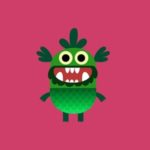 Teach Your Monster To Read
The groundbreaking game that makes learning to read fun
• Covers everything from letters and sounds to reading full sentences.
• Designed in collaboration with leading academics.
• Complements all synthetic phonics programmes used in schools.
• Computer version is 100% free.
---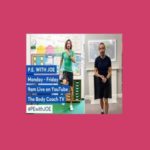 Joe Wicks Daily Physical Exercise Class
Daily P.E sessions with online personal trainer Joe Wicks. 9am every day.
---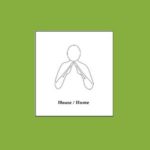 Makaton At Home
Ideas for games to help find items around the home
A set of home and household symbols
Signs and phrases to help you to talk about the rooms in your home
Ideas for additional games and activities
---
Leeds Local Offer – SEND
For a collection of information relating to COVID-19 as well as online resources and activities to do at home, please click here.
---
Virtual Reality! Explore the surface of Mars
For all those keen astronaughts out there, you can now explore the surface of Mars via virtual reality. Click here for more information.
---
40+ Best Indoor Activities from Busy Toddler
For great ideas of keeping your toddlers active and entertained there is a great resource available which has compiled a list of fun indoor activities to do with your toddler. Click here for more information.
---
British Museum
This iconic museum located in the heart of London allows virtual visitors to tour the Great Court and discover the ancient Rosetta Stone and Egyptian mummies. Click here for more information.
---
The Nomster Recipe Library
Illustrated recipes designed to help kids age 2-12 cook with their grown-ups. Recipes encourage culinary skills, literacy, math, and science. Click here for more information.
---
Online support session offered by Scope for parents of children with disabilities or additional needs
A4A Behaviour Workshop Referral Form