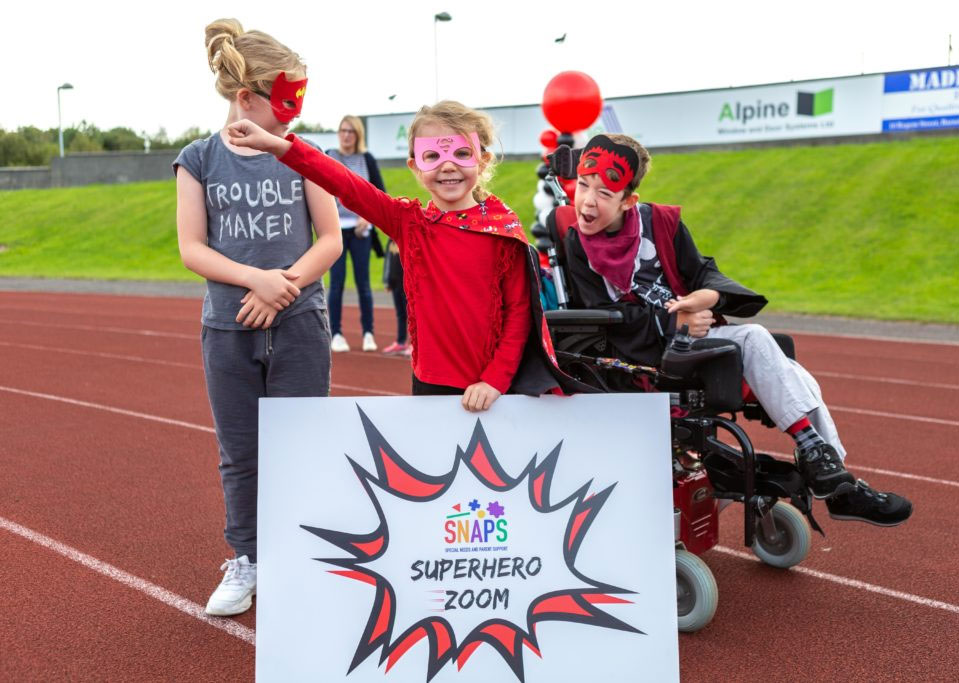 SNAPS Superhero Zoom
Date: Sunday 26th June 2022
Time: 10:30am-12:30pm
Location: John Charles Centre for Sport, LS11 5DJ
Entry Fee: £5.00 per child (free for parents and carers)
We would love it if families taking part in this event could raise enough to sponsor a SNAPS session (which is just £40).
It's back! Join us for the 2021 SNAPS Superhero Zoom an inclusive 'fun run' style event giving children with additional needs the chance to feel like a superhero for the day!
Tickets are available now – each child will need a ticket, parents and carers go free.
Part of a local school? They're welcome to join in, or you could host your own Superhero Zoom!
Click here to join the Facebook event for further updates, or get in touch with Eve@snapsyorkshire.org for more information.