We are very excited to launch the 2020 SNAPS Superhero Zoom today! To celebrate the launch, tickets will be reduced to £4 in our flash sale until 5pm on Sunday 15th March.
The SNAPS Superhero Zoom will take place on Father's Day on 21st June 2020 and is a 'fun-run' style event for children with additional needs and their families.
Every child taking part will receive a cape and a mask to wear for the event, a goody bag and a medal to celebrate their achievements. Alongside the fun run, there will be entertainment and activities to ensure a fun day out for the whole family. Last year's activities included a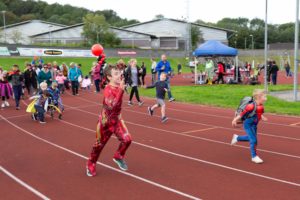 disability rugby session with Leeds Rhinos, children's entertainers and superhero-themed face painting. To celebrate Father's Day, we are also planning to have activities themed around the day.
Talking about last year's event, Debbie Hingerton, Parent Trustee for SNAPS, said: "Although it was a windy day, it didn't stop my three taking part and speeding around track in their masks and capes, one being in a wheelchair with his sisters running. They enjoyed the jelly babies helping to spur them on to the next point around the rack and lots of cheers from the volunteers. A great atmosphere for all to enjoy!"
Jenny Sellers, Community Fundraising Manager for SNAPS, said: "After the success of the 2019 SNAPS Superhero Zoom, we are very excited to be planning the event again for 2020! This event is truly unique in that it is being planned with children with additional needs in mind and is fully inclusive of the whole family. Our aim is to make every member of the family feel like a superhero for the day!"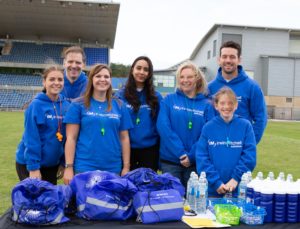 The 2020 SNAPS Superhero Zoom will take place on Father's Day between 10:30am and 12:30pm. For a limited time, children's tickets are reduced to £4.
We are also seeking the support of local businesses, community groups and volunteers at this event. Click here to find out more!
For event updates, visit the SNAPS Superhero Zoom Facebook event page.