A service update for our families from Chief Executive Lucy Owens: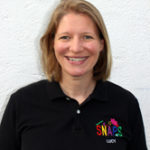 I hope you are keeping well and feeling festive!
I wanted to update you with SNAPS' plans for 2021.  Sadly we have had confirmation from one of our sites that they will not be taking external bookings until Easter 2021 at the earliest and we expect our other sites to take a similar view.  Therefore, it is unlikely that we will be able to open our face-to-face services until after Easter next year. As always, when we know more, we will let you know so that you can make plans accordingly.
In the meantime, if you need any support please do ring Jo on 07738 287024 or myself on 07866 702026.  We are also still offering 1:1 counselling sessions – get in touch with Jo (jo@snapsyorkshire.org ) for more information.    We are working on more virtual activities for 2021 so if you have any ideas please do comment below and we will do our best to put them into action.
Wishing you all a very happy Christmas and we hope that it won't be too long before we see you all in 2021.
Lucy Owen
Chief Executive
SNAPS