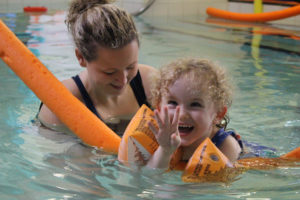 Give the gift of a physiotherapy session for a child this Christmas!
If you're struggling to think of the perfect present, or if your special someone would prefer a donation over gifts, then sponsoring a session is the perfect solution.
Just £40 helps us to provide vital hydrotherapy and rebound therapy (trampolining) sessions to aid a child's physical development and build their confidence.
The recipient of your charitable gift will even receive a card made by the children at SNAPS to let them know you've sponsored a session in their name.