Sunday 15th September saw a gathering of superheroes of all abilities at the first ever SNAPS Superhero Zoom.
The event took place at John Charles Centre for Sport and saw 120 children and parents take part in a 'fun run' style event for children with additional needs. The event was launched by Lord Mayor of Leeds Councillor Eileen Taylor, who also took part in a lap of the Zoom.
Every child taking part was given a superhero cape and cheered around the track by enthusiastic volunteers from Irwin Mitchell Solicitors and SNAPS. Each child's efforts were rewarded with an exclusive medal and a goody bag to remember the day.
Alongside the Zoom were activities such as a taster session delivered by SNAPS' very own inclusive football club, a disability rugby session with Leeds Rhinos and an interactive dance session with Total Dance South Leeds.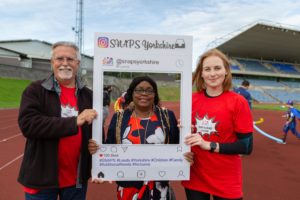 There was also entertainment in the form of magic and balloon animals by Uncle Brian and an appearance from Supergirl and Spiderman, aka children's entertainers Magic and Mischief.
SNAPS (Special Needs And Parent Support), a Leeds charity supporting children with additional needs and their families, were the organisers of this superhero-themed event.
Jenny Sellers, Community Fundraising Manager for SNAPS, said: "We are so proud at SNAPS of our first ever SNAPS Superhero Zoom. We have never put on an event like this before and to see so many families, volunteers and organisations support us was absolutely brilliant. The smiles on the children's faces said it all and it was a delight to be able to deliver an event where they felt happy and included."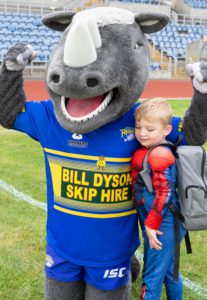 Kathy Louca, Parent Trustee for SNAPS and mum to Kieron, said: "What a lovely time we had at the SNAPS Superhero Zoom! It meant a lot to me to see Kieron being able to take part in his first fun run with his friends. He's never been able to do a fun run before as he can't physically keep up with other children, so to be able to take part in an event where everyone could go at their own pace and could walk as far as he was able rather than a set distance was great.
"He was very proud to receive his first 'real' medal and was still wearing it hours later! For me seeing the happiness in his face when he got it was priceless."
Sanna Mazhar, Solicitor at Irwin Mitchell and cheer station volunteer, said: "The SNAPS Superhero Zoom was a fun-filled and enjoyable morning. The smiles on the faces of those involved said it all; the SNAPS team did a great job! The Irwin Mitchell Leeds employees who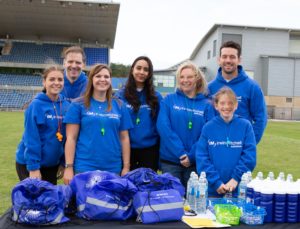 volunteered were thrilled to be involved in such a fantastic event."
Early bird tickets are now available until 30th September for the 2020 SNAPS Superhero Zoom on 21st June 2020 from just £4 per child. Tickets can be purchased online from snapsyorkshire.org/zoom.