Working together to make the 'impossible' possible for children
Support SNAPS through your workplace or business and you will make a huge difference to the lives of children with additional needs and their families. There are many ways that you and your team can get involved – from volunteering to fundraising, regular giving to pro bono skill sharing – and we value every contribution.
By becoming a corporate supporter of SNAPS there are many benefits available to your organisation from positive PR, raising staff morale and hearing about the direct impact of your work locally!
Could you be a SNAPS' Business Hero?
Join a group of likeminded businesses and partner with SNAPS as a Business Hero and you will receive the following benefits;
· Business club logo to display on your stationary/website
· Regular updates on the impact of your support
· Priority invites to SNAPS events & opportunities for networking
· Your support highlighted across SNAPS' social media & website
· A chance to fulfil your corporate social responsibility while helping children with additional needs & their families
We are a small but dynamic team with big ideas and we are looking for partners who want to make a tangible difference. Get in touch with the fundraising team using the below form to find out more!
Here are some words from a previous corporate partner…
"It has been a real privilege to support SNAPS as our charity of the year. Our staff have been engaged and well supported in their fundraising. A very well-run charity that does incredibly important work in the local community." – Ross McWilliams, Irwin Mitchell LLP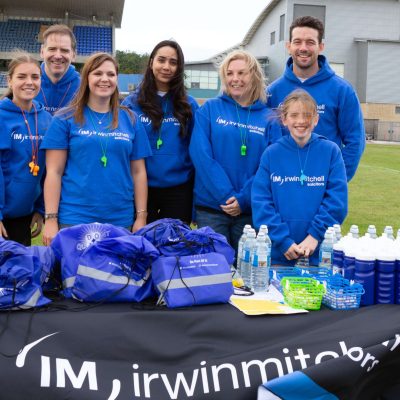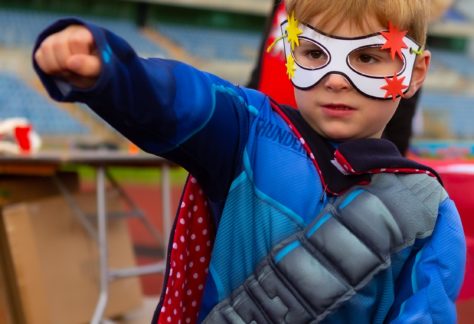 Fundraise at work
We would love the opportunity to come and speak to you about the work we do. If you would like to arrange a meeting, please contact the Fundraising Team using the form below.
Sponsorship
SNAPS has two key annual events – the SNAPS Superhero Zoom, and the SNAPS Super Kids Awards. Both events celebrate the achievements of our wonderful children and are full of smiles, laughs and excitement. If your business would like to sponsor either of these events please get in touch to find out more about our corporate packages.
Payroll giving
Payroll giving enables you to donate straight from your salary before tax is deducted. If you were to give £10 a month, it would only cost you £8 if you pay tax at the basic rate, £6 on a higher rate tax.
If your workplace already offers pay roll giving, simply choose SNAPS as your nominated charity and decide the amount you would like to give each payday. You can give as much as you like and change or cancel your donation at any time simply by informing your payroll department or accountant.
If your workplace does not currently have a payroll giving scheme in place, or you are an employer that would like to support charities in this way, payroll giving can be set up by filling in a form - please get in touch and we can provide you with information on this.
The difference your support makes
Your support means so much more than money. Supporting SNAPS via your business or workplace means that families like Amanda and her son Jake can continue to access vital support services: "I can't really put into words how much we value and appreciate what SNAPS has done for Jake and our family – they have been a massive part of our journey so far. Thank you SNAPS."