A gift in your will to SNAPS ensures we're there to support local children and their families today and in the years to come. 
Leaving a gift in your will to SNAPS however big or small, helps us to continue our vital work. 
Once you've taken care of your family and friends, gifts in wills left to SNAPS enable us to continue providing our services now and as we plan for the future.
How your gift will make a difference
Your support will help SNAPS support children like Evie and their families…. 

"Every day for Evie is like climbing a mountain – the day-to-day activities that most people take for granted .not come easy for Evie".
"SNAPS offers such an amazing service to children in need…it's not just about the therapy, SNAPS provides a welcoming space for parents like us to share experiences and help each other." – Evie's parents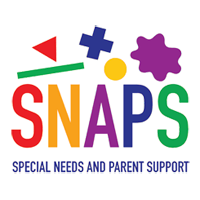 Get in Touch to find out more
If you would like to remember SNAPS in your will, or if you'd like more information about the impact your gift will make to our care, we would love to chat to you: 
Call Lisa – 07964 847775  or Eve  – 07511 158304 
Or e-mail – fundraising@snapsyorkshire.org