Staff
SNAPS employs a number of dedicated and experienced people to help deliver its services – a Manager, and a small team of support staff, paediatric physiotherapists, swimming, dance and other instructors, and other professionals.
Administration Team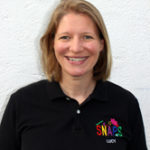 Lucy Owen – Chief Executive
I joined SNAPS in October 2016 having worked in the charity sector for 13 years for organisations such as ChildLine, Leeds Mencap, Leeds Rugby Foundation, Left Bank Leeds and Leeds Community Foundation. I am passionate about delivering excellent services that support children with additional needs and their families. SNAPS does just that and I love working at an organisation which delivers such vital services that families need and deserve.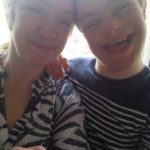 Sam Lambert – Trust and Grant Fundraising Manager
I have worked as a Fundraiser for over 10 years and now specialise in Trusts and Grant Fundraising.  As the Mother of a profoundly disabled child I know first hand the importance of SNAPS.  I know how important friendship is to lift families and how important, rare and invaluable accessible play opportunities are.  I was privileged to be one of the 6 founding families of SNAPS and I am very proud of the difference we have made to so many over the years.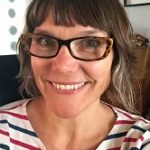 Ali Mitchell – Family Support Worker
I joined SNAPS in March 2020 having worked in the charitable sector for over 20 years in a variety of different charitable organisations and roles, alongside my work as a yoga teacher and therapist. I have now moved in to the position of Family Support Worker to launch the Family Support Project. This branch of SNAPS services is a response to identified needs families and I am looking forward to developing and growing this project alongside parents and carers and the rest of the wonderful SNAPS team.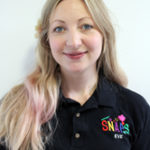 Eve Holdsworth – Fundraising Manager
I joined the SNAPS team in early 2019, having worked in the charity sector for 11 years in organisations such as Brooke Action for Working Horses & Donkeys, Arthritis Research UK and most recently The Childhood Eye Cancer Trust. I am a passionate advocate for the amazing work that SNAPS does, and I am especially dedicated to building relationships with local and national businesses who want to partner with a worthwhile charity with amazing impact.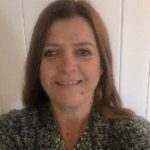 Alex Firth – Finance Manager
I'm SNAPS finance manager and joined SNAPS in 2017. I am a Chartered Accountant and work with a number of different charities in a finance capacity across the Leeds community. It is my job to ensure the finances of SNAPS are well controlled to enable SNAPS to deliver its excellent services to children with additional needs and their families.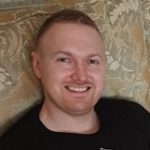 Rich Porter – Communications Manager
I joined SNAPS in 2020 after I started bringing my son, Joshua, to physiotherapy sessions at Penny Fields. I have over 7 years experience in both public and private sector working in communications and marketing. From building content on websites, managing multiple social media accounts across various platforms, to internal communications and more. I want to help SNAPS communicate the great work they are doing not only with the children but with the families who they offer support to. SNAPS is a fantastic charity and I am thrilled to be a part of their work.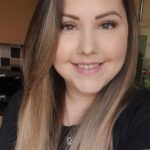 Kat Porter – Administrator
I started attending SNAPS in 2019 with my son, who has hemiplegia after having a stroke before birth. As a family, we really wanted to meet other families who we could share our experiences with and get support and advice from. We have seen our son gain much more confidence and he really enjoys every session. I am truly inspired by the work that SNAPS does and am thrilled to be a part of such a brilliant charity. Professionally, I have over 10 years experience working within the public sector and can bring all of the skills I have gained to fully support SNAPS and all of our wonderful families in my role as Administrator.
Penny Field Team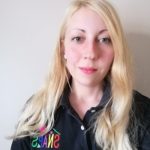 Jo Milburn – Manager
I first started working for SNAPS when the Broomfield site opened and enjoyed working as a support worker and seeing the positive impact we have on families at SNAPS. I'm grateful I now have the opportunity to work as the site manager and to work alongside many different people. Its great to see so many people attending our sessions and meeting new faces as well as building up relationships with the families and watching friendships develop.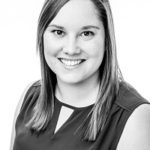 Erlyn Fletcher-Roy – Assistant Manager 
I am a support worker at SNAPS, based at the Pennyfield site. I am currently in my first year of an MSc Physiotherapy degree at Leeds Beckett University and have a background in rehabilitation. After hearing about SNAPS through a friend, I was very excited to join the SNAPS team. I have fallen in love with the children and families in this wonderful organization. They have shown me how important a positive, free space is for play, rehabilitation, and community support. I am honoured to spend my Saturday's with SNAPS and to be a part of this incredible community.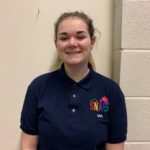 Mia Donaghy – Support Worker
I am a first year BSc student at Leeds Beckett University studying physiotherapy. I love being a support worker at SNAPS as it has had such a positive impact on my own family and I want to support other families going through similar things. SNAPS helped my sister, who has Rubinstein-Taybi syndrome, find her love for dance and swimming when she was younger and allowed my parents to talk and console to other parents with children with disabilities.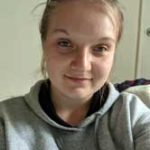 Leanne Constantinou – Swimming Instructor
I'm Leanne and I'm a swim instructor at Swimbrite swimming school. I have been teaching swimming for almost 2 years and did all my training with Swimbrite. It was there that I found my passion to work with children with additional needs and was lucky enough to be offered the opportunity to work with the children at snaps. Alongside swimming, I work in a school offering support to children with autism to access mainstream education. I am also a graduate of MSc Health and Wellbeing. I adore the work I do with the kids at snaps, who never cease to amaze me with the barriers that they can overcome. My main aims in most of my work at snaps is to ensure the children have some understanding of water safety, they have a positive relationship with water and they have fun in their lessons!
Broomfield Team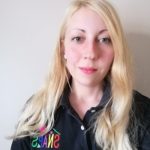 Jo Milburn – Manager
I first started working for SNAPS when the Broomfield site opened and enjoyed working as a support worker and seeing the positive impact we have on families at SNAPS. I'm grateful I now have the opportunity to work as the Broomfield site manager and to work alongside many different people. Its great to see so many people attending our sessions and meeting new faces as well as building up relationships with the families and watching friendships develop.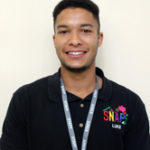 Luke Bailey – Assistant Manager
I have worked at SNAPS since 2018. I have several years of experience in multiple schools teaching and helping pupils progress. I love seeing kids building relationships with staff and other pupils.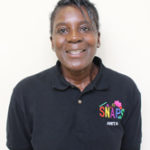 Anita Tonkinson – Support Worker
I have been working with SNAPS since the Broomfield site opened. I enjoy working at Broomfield as it's a good atmosphere and the staff and families are all wonderful. I have made many friendships since working at Broomfield.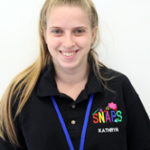 Kathryn Collinson – Support Worker
I am currently studying my level 3 child care at the moment and I absolutely love every minute of it. The minute I got offered the job to work with SNAPS I was over the moon because I enjoy working with and helping children and their families. I love getting to know all the individual families.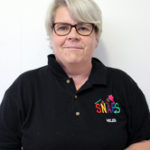 Helen McGlashan – Support Worker
I have worked with children and young people in a variety of settings from a boarding school in Hertfordshire to Looked After children in Leeds. I have lived in Toronto, Canada for 12 years working as a nanny mainly with children with additional needs. I currently work as a 1:1 teaching assistant in a mainstream primary school setting.
At the present time I am a part time student at University of Leeds studying Learning and Teaching (SEND).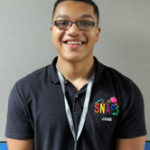 Jamie Tonkinson – Support Worker
I enjoy working for SNAPS and meeting all the new families. I like working in Rebound but also seeing the children enjoying the activities in the hall. I enjoy working at Broomfield and enjoy the atmosphere at Broomfield.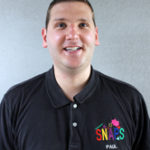 Paul Wade – Support Worker
I have been with SNAPS since the Broomfield site first opened. I enjoy working for SNAPS because it provides support for children with special needs, parents and siblings. Since working here I have seen many friendship made between the children as well as helping parents find a place where they can discuss any issues they are facing with other parents. I have also enjoyed seeing each week how Rebound helps the children.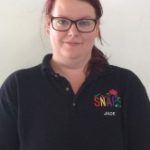 Jade Lammin – Support Worker
I have 2 children, one who has had a diagnosis of autism. I am 27 and before working for SNAPS I was a parent who attended SNAPS. I enjoy working for SNAPS because I like to help people and be there if they need someone to talk to. That's what SNAPS does – they support, listen and help.
Physiotherapists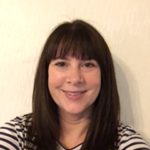 Sarah Cantwell (Penny Field)
I qualified as a Physiotherapist in June 1999 and specialised in children's physiotherapy in 2001. I have worked with children with a wide range of conditions within hospitals and the community setting and currently work for the NHS with children who have Neurological or developmental problems within special schools, mainstream schools, nurseries and at a Child Development Centre.
I became involved with SNAPS when it was starting out in 2005 and began working regularly for SNAPS in 2007. The reason I've worked here for so long is that I really enjoy it; I love being able to work with the children regularly and see them progress. SNAPS is such a relaxed and friendly place where families can meet others who are in a similar situation, share experiences and support each other.
The Hydrotherapy and Rebound Therapy sessions SNAPS offer are designed to complement your child's NHS Physiotherapy; during your first few sessions we will discuss what goals you and your child would like to work towards during the term. We aim to provide a fun session that your child will enjoy whilst developing their physical, social and communication skills.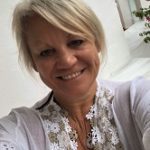 Gina Thornton-Franklin (Penny Field)
I qualified as a Chartered Physiotherapist in 1988 from the Leeds School of Physiotherapy and have spent the past 32 years predominantly working with children and young adults with acquired brain injury, neurological / developmental problems and disabilities. I also have broad experience working with children with Cystic Fibrosis, following Orthopaedic surgery and in Neonatal care having worked in two large regional children's hospitals. Over this time I have developed a wide ranging knowledge within my field and have undertaken many extended courses within my speciality.
I have been working as an independent private practitioner for 19 years. I consider myself as a highly competent therapist with a diversity of skills within the field of Paediatric Physiotherapy.
Following 12 years in the NHS (latterly as a Therapy Services Manager ) I decided to set up my own practice treating children and young adults privately. I have developed a large regular clientele over the past 19 years in the Yorkshire region working in both litigation/ medico legal/insurance cases as well as additional private Physiotherapy care. My work predominantly specialises in rehabilitation of clients with complex, long term profound needs; I also particularly enjoy rehabilitation of children following complex orthopaedic surgery. I work closely with many other therapists, Psychologists and Educational advisors. I have recently begun to work as an Expert witness within Paediatrics and traumatic brain injury in young adults. I am a member of the Physiotherapy Medico Legal Association as well as Paediatric and Bobath special interest groups.
I have been involved with SNAPS Hydrotherapy sessions for approximately 14 years. I have seen many families over this time and love that SNAPS brings parents, siblings and our special children together. I like to treat the child/ young adult as part of an entire family and develop long term relationships.  In my work I enjoy being involved in carer/ parent training and working within schools as well as at home. Hydrotherapy and private Orthotics are of particular interest as part of my role.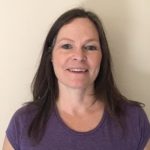 Juliette Neylon (Penny Field and Broomfield)
I am excited to be joining the SNAPS team as a physiotherapist!
I qualified in 1989 and early on worked in a rehabilitation hospital specialising in adult neuro rehab. We had a great hydro pool and this is where my interest in hydrotherapy started! I had a career break while my 3 children were small (now all grown up!). When I came back to work I took the opportunity for a change in direction as I had always wanted to work in paediatrics – my first paediatrics role was in Leeds where I was introduced to rebound therapy- brilliant!
I have worked as a paediatric physiotherapist in York for the past 14 years, initially at Applefields School. The last 8 years I have been based in the Child Development Centre at York Hospital where I work with children who have a range of neurodevelopmental needs.
Hydrotherapy and Rebound Therapy are such fantastic ways to work with children, to see them make progress and have fun. I am really looking forward to getting to know you all!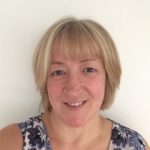 Rachel Greenwood (Penny Field and Broomfield)
I'm Rachel, a children's physiotherapist. I worked around 25 years for the NHS, mostly in West Yorkshire. I've enjoyed working in many different settings over the years – homes, CDCs, hospitals, schools (including residential, mainstream, special & resourced provisions across all age groups).
I now work as physio at Martin House where I love the more extended care team role. I'm excited to join SNAPS and look forward to working in hydrotherapy and rebound.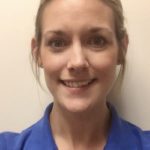 Emilie Meynell – Physiotherapist (Penny Field and Broomfield)
I am a qualified Chartered physiotherapist working in paediatrics in the NHS. I am registered with the Health and Care Professions Council and a member of the Association of Paediatric Chartered Physiotherapists.  I graduated from the University of Nottingham in 2005 with a BSc (Hons) in physiotherapy. I always knew I wanted to work with children from my student days, and was fortunate to gain my first post in paediatrics back in 2007. I have worked at a variety of different hospitals including University Hospitals of Leicester, Nottinghamshire Community Health and then Sheffield Children's Hospital in 2011, moving to Leeds to settle with my husband. I started at York Hospital as a Community Paediatric  Physiotherapist in October 2014 and enjoy working as a Specialist as part of our multidisciplinary therapy team. Throughout my career I have worked with children in both the Acute and Community setting, giving me a wide range of experience. I am passionate about working with children and their families and look forward to joining the SNAPS team in 2020 to support the fantastic work the charity does.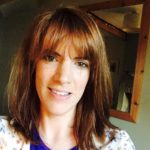 Ann Colleran-Welsh – Physiotherapist (Broomfield)
I qualified as a physiotherapist in 2001 and have specialised in paediatrics for over 10 years. I started working at SNAPs in January 2018. I had heard so many wonderful things about the SNAPs from my colleagues and families before I joined the team. What I have experienced has surpassed my expectations, I am privileged to work with such a positive and inspirational group of people; children and their families.  To work in such an environment that is warm, open, welcoming and accepting of everyone and the differences they bring to life is inspiring to see. I love to see the impact the therapy and time at SNAPs makes not only to the child but to their siblings and families.
Laura Collins (Broomfield) – Bio coming soon!
Football Coaches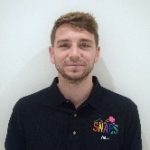 Will Backhouse – Football Coach
I'm Will, I'm 26 and currently work in IT. I previously worked in a SEN school where I supported staff and students technology needs, particularly those who required the use of assistive technology. Ever since my time in a SEN environment I have been passionate about supporting children with additional needs. I also have a keen interest in sports and coaching, so when the opportunity arose to combine two of my passions and be involved in the SNAPS football team I jumped at the chance.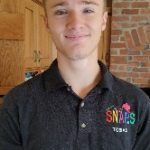 Tobias Mainwaring-Parr – Football Coach
I'm currently study A Levels at Penistone Grammar School and enjoy participating in their sporting events given the opportunity. I really enjoy volunteering at SNAPS to grow my coaching skills.
Volunteers
We are fortunate to have the services of a number of volunteers, from various backgrounds, whether A-Level students, undergraduates studying physiotherapy, childhood studies, or language development, and others. We value their contribution and are able to offer a programme of training to both enhance their time with us and build skills and experience for their CV's and futures.
Trustees
Equally important is the team of people who have generously offered their time and experience to work as Trustees on the Board for SNAPS. The current Board is:
Chris Eatwell (Chair)
Ross McWilliams (Vice Chair)
Paul Rowson (Vice Chair)
Howard Pickles (Treasurer)
Debbie Hingerton
Lora Bedford
Nicola McVennon
Victoria Moss
Sophie Moody
Sunjay Chauhan
How can I help?
To start with, come along to a Saturday session, and see what a SNAPS session looks like, and meet some of the team and our wonderful families. You could volunteer to help out with our sessions, or support us behind the scenes by becoming a Trustee, or providing some other direct support. You can also fundraise for us – we are always open to new ideas!