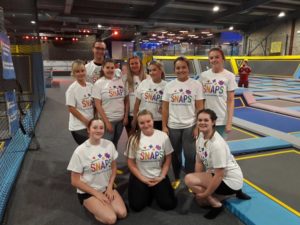 We're delighted that you have chosen to fundraise for SNAPS!
We're a small, independent charity that relies on the goodwill of others to keep us doing what we do best: providing hydrotherapy, rebound therapy, football and social activities in a friendly, supportive space for children with additional needs and their families.
Click the boxes below to download our fundraising pack to get started on your fundraising!
If you would like to support SNAPS, please get in touch with our Community Fundraising Manager:
Fundraiser / Eve Holdsworth / Email Eve / Call Eve on 07511 158304