Events
Families
News
Services
SNAPS Re-Opening Plans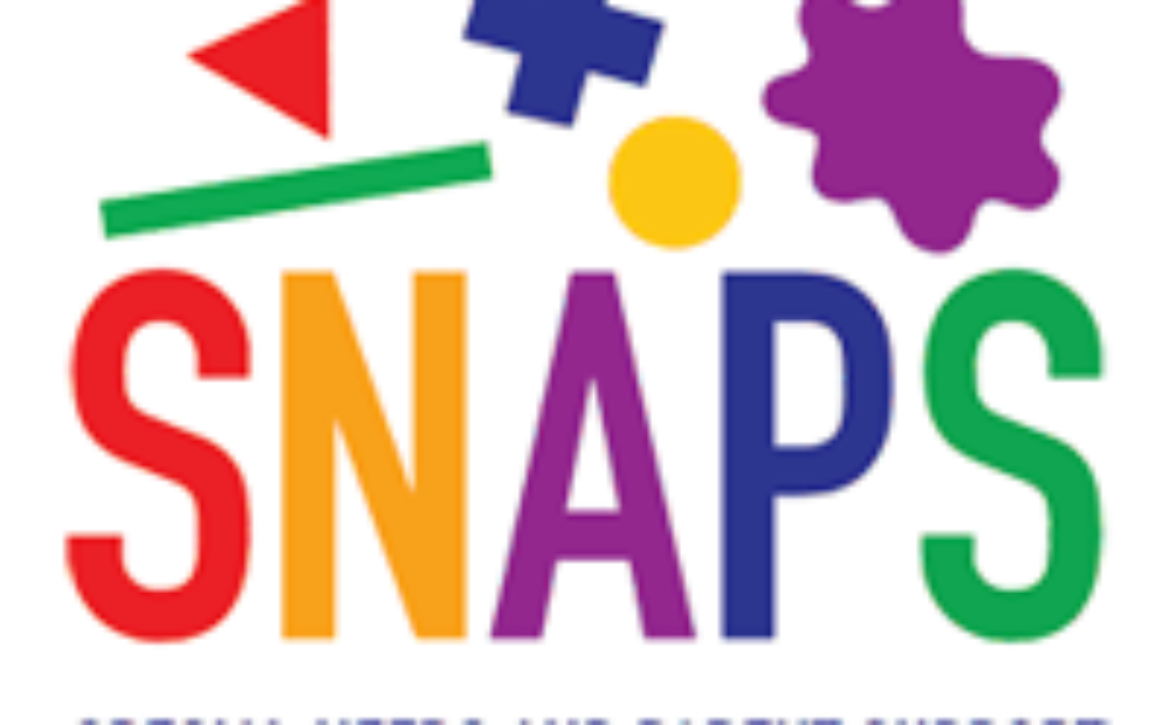 I hope you are all keeping well. With the government's roadmap out of lockdown progressing, I thought now would be a good time to update you on SNAPS' re-opening plans.
Should the dates in the government's roadmap be met and therefore all restrictions lifted by 21st June, (and assuming the sites we hire allow us to return at that point), we are making plans to reopen our face-to-face services in September 2021. Please note, this is not a guaranteed date as we must wait to see how things progress nationally and locally, but we all very much hope that by this stage we will be able to open our doors once again.
We are currently creating robust procedures and risk assessments to ensure we can do this as safely as possible and will stay in touch to let you know how things are progressing. Jo will shortly be asking you to let us know if you would like to be return to site in September and what services you would ideally like to access. At this time, we do not know how many sessions we will be offering but we will use your responses to gauge how many families are interested which will help us shape our offering and to create a rota for service delivery so please do respond to Jo's request in due course.
In the meantime, we will be continuing to offer online physiotherapy, music sessions, coffee mornings and craft packs and are hugely excited to be launching a more in-depth Family Support project in April. Jo Milburn and Ali Mitchell will be sending out more information on this project in the coming weeks.
As ever, if you need any support, I can be contacted on 07866 702026 or you can contact Jo on 07738 287024.
We can't wait to see you all soon.
Take care,
Lucy Owen
Chief Executive
SNAPS
lucy@snapsyorkshire.org