Fundraising
In The Press
News
Services
Yorkshire Charity SNAPS Up Donation from Sovereign Health Care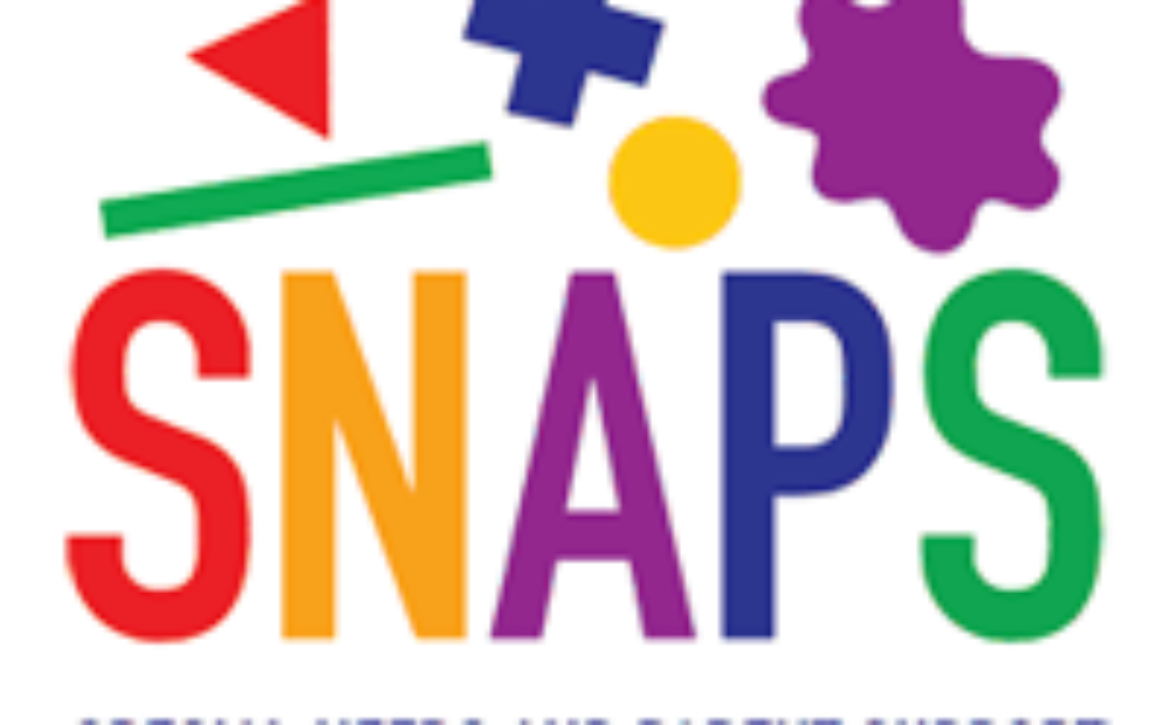 Children's charity SNAPS was delighted to be one of the chosen charities supported by Sovereign's Community Programme
One Leeds based charity providing support services for children with additional needs has received a donation of over £3,486 from the Sovereign Health Care Community Programme. This money will help to fund SNAPS' stay and play sessions.
Sovereign is a Bradford-based company, which has been concerned with the health and wellbeing of local people for over 149 years and this ethos is reflected in the community organisations and charities they support. In general, favouring interventions that touch people's lives and clearly make a difference.
The generous donation to SNAPS will certainly make a difference to the lives of both children and families in West Yorkshire. SNAPS provide leisure support services for children with additional needs of all kinds and their families. They aim to support the entire family, by enabling them to participate in shared physical activity in relaxed surroundings, supported by professional, dedicated staff. The stay and play sessions in particular are an opportunity for parents and carers to get together and talk to other parents who may have similar experiences. It gives our families an opportunity to share information and provide mutual support for each other as well as an opportunity for children to play, make friends and take part in activities such as music therapy and arts and crafts in a safe and welcoming environment. SNAPS hires specially trained teachers to deliver classes such as sign and sing, dance and drama, which the children love taking part in. These classes are important as children aren't able to attend the mainstream versions, and they help to develop confidence, creativity and expression.
The main hall at SNAPS' two sites are open for 9.30am-1.30pm every week for informal play and socialising. Anyone is welcome and families can contact SNAPS directly via their website to find out more. – www.snapsyorkshire.org
Feedback from parents is that the service has helped them to make new friends, boosted their self-esteem, and given them the space to speak to others about problems they may be having. Having re opened its doors in September following the pandemic, parents have shared the difference SNAPS support makes to them and their families:
"It's just lovely. There are very few places that are secure and safe, and everyone just gets it." – SNAPS' parent
"It's our absolute lifeline. He's spoken about it constantly during lockdown. It's amazing" – SNAPS parent
Russ Piper Chief Executive at Sovereign Health Care, said " "SNAPS plays an important role in the lives of children and families in West Yorkshire and it's rewarding to know our donation can make such a difference to the Stay and Play sessions they provide"
Lisa Morton, senior fundraising manager at SNAPS, said: "Everyone at SNAPS was delighted to receive such a generous donation from Sovereign Health Care! This donation will allow SNAPS to continue providing vital services while further developing our services to meet local need. We are so grateful to have been selected."