SNAPS are award winners!
Last night, Thursday 1st December 2022, SNAPS attended the Compassionate City Awards 2022 as a nominated finalised in the category of Health and Wellbeing.
SNAPS had been nominated by one of our parents,
Kathy Louca
, in the category of Health and Wellbeing for our Family Support work. Our Family Support work is wide reaching from making everyone welcome at all our sites and services, to offering specific parent and carer sessions of support, as well as support activities and events.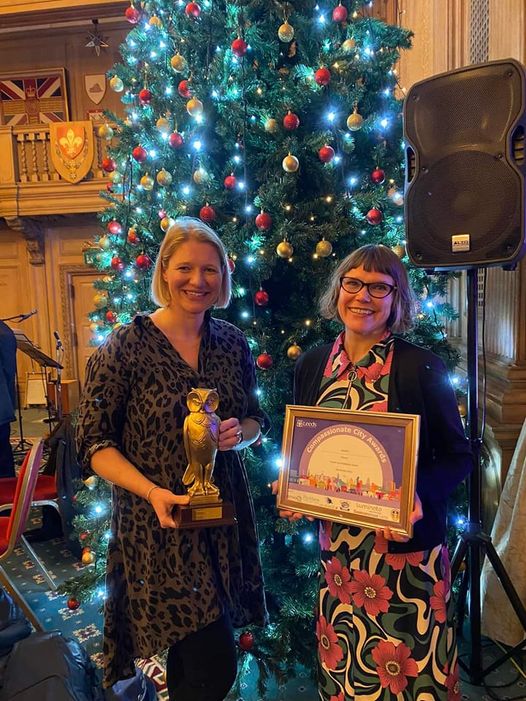 Lucy Owen and Ali Mitchell, who attended the  event, were presented the award by
Pat McGeever, the CEO from Health for All.
Lucy Owen had this to say about our fantastic achievement:
"We were absolutely thrilled just to have been nominated for this award and so win is the icing on the cake for everyone at SNAPS! Listening to the nominations on the night, it was clear that there are a multitude of people doing wonderful things across the city. Therefore, for SNAPS to win this category is a testament to the incredible hard work of the staff and volunteers and of all our families who come together to make SNAPS the truly wonderful place it is.  I hope this award shows our families that they are not alone, that SNAPS and the city of Leeds recognises their journey and celebrates everything they have achieved.  We collected this award on behalf of you all.  We should all celebrate this win as the SNAPS family!"
To find out more about the Compassionate City Awards, please visit their website here.