SNAPS has two super-special annual events – our Super

h

ero

Challenge

and our Super Kids Awards.

These events

are centered on the children at the heart of SNAPS and

are full of laughs, smiles and excitement!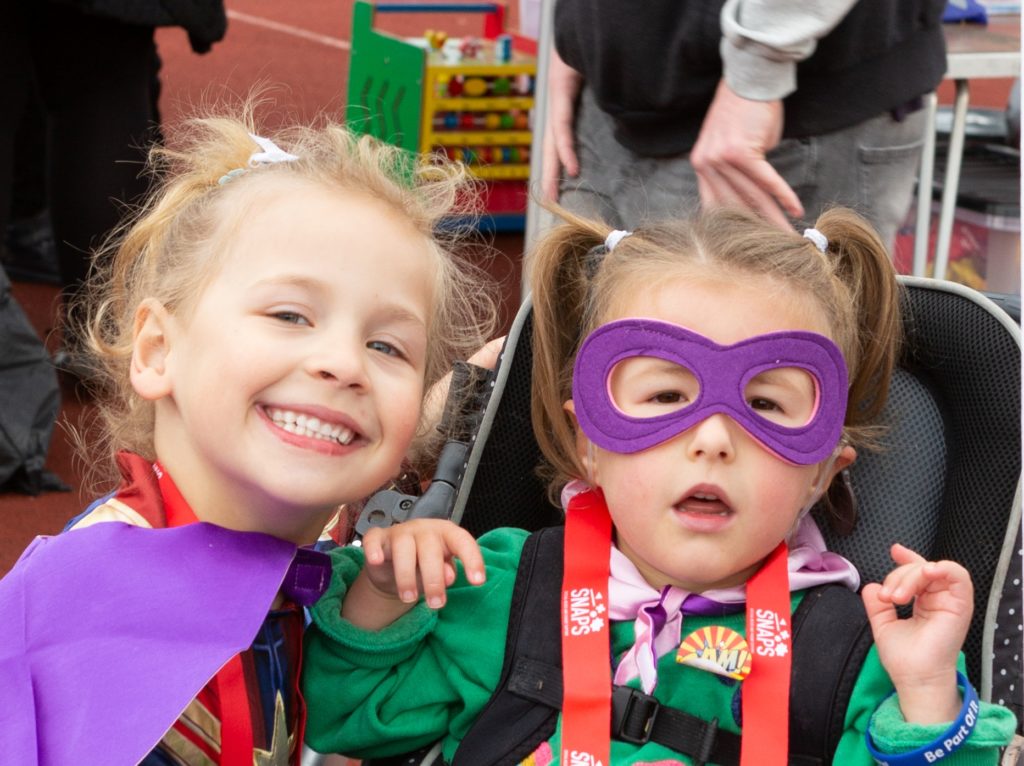 The Superhero Challenge is a fun-run style event designed specifically for children with additional needs. A fun family day out full of smiles! The event will take place on Sunday 24th September 2023, you can register for your place today.
We are SUPER excited to announce the launch of the SNAPS Super Stars Awards! We've revamped our Super Kids Awards so that everyone can be included and NOMINATIONS ARE NOW OPEN!! Click here to nominate. We'd love for all children who attend SNAPS to receive an award but this year, we've opened up the awards so you can nominate anyone you think is a Super Star! This could be a teacher, carer, co worker or family member and you can nominate them for absolutely anything you like! We think everyone deserves the opportunity to feel SUPER and when you make your nomination online via Visufund, your nominee will receive an e-mail telling them they've been nominated along with your message. We can't think of a better way to brighten someone's day! We will also be holding a special awards ceremony for all SNAPS children to attend with a buffet style tea, awards ceremony and other fun surprises on 18th March at 5.30pm at Monster Kidz, Beeston. For more information, please contact fundraising@snapsyorkshire.org