SNAPS has two super-special annual events – our Super

h

ero

Challenge

and our Super Kids Awards.

These events

are centered on the children at the heart of SNAPS and

are full of laughs, smiles and excitement!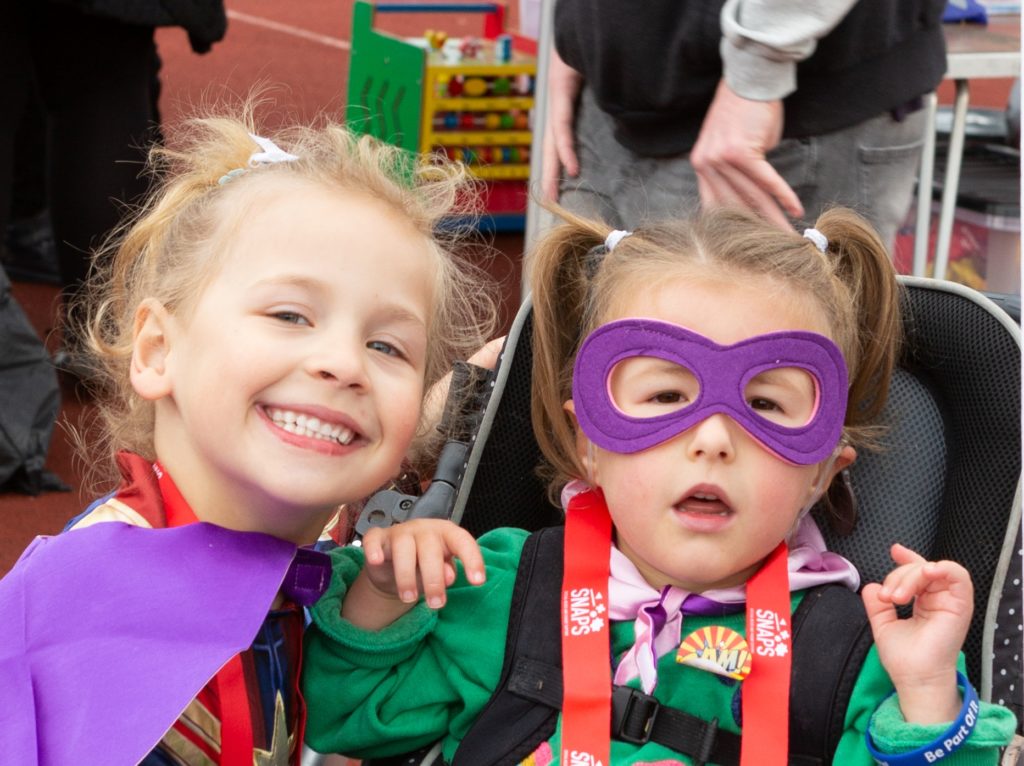 The Superhero Challenge is a fun-run style event designed specifically for children with additional needs. A fun family day out full of smiles! The event will take place on Sunday 24th September 2023, you can register for your place today.
The SNAPS Super Stars Awards celebrate the bravery, determination and positivity of the children, and their families, who access SNAPS' services.   
Often our families are told about all the things that their child won't be able to do.  At SNAPS we celebrate all the things that they CAN do. The SNAPS Super Stars Awards recognise and celebrate every child's achievements! 
We think everyone deserves the opportunity to feel SUPER, so we opened the awards up to everyone in the form of the SNAPS Super Stars Virtual Awards .
These virtual awards are a chance for you to celebrate the people who make a difference to your lives – afterall, there are so many super people out there helping to make life special.
You can nominate anyone in your life who you think deserves recognition – this could be a child, teacher, carer, co-worker or family member. You can make as many nominations as you like, for whatever reason you like. We can't think of a better way to brighten someone's day than for them to get an email of appreciation!
The next SNAPS Super Stars Awards will be held in 2024, watch this space for more details!