Has one of the SNAPS team gone the extra mile?
Show your appreciation and nominate them for an award!
At SNAPS, we know that the members of our staff and volunteer team work extremely hard to make SNAPS the wonderful place that it is and we would like to recognise that dedication, but we need your help!
 
If a member of staff, physiotherapist , swimming teacher or volunteer has gone the extra mile for you or done something that has made you or your child smile, we would love to hear about it.  Big or small, we want to hear why they have made your life a little easier or happier.
 
Please use the form below to nominate someone who has made a difference to you and we will pick two individuals each month to receive the "SNAPS Appreciation Award".

By completing this form you are giving permission for SNAPS to use the contents on its website, social media, grant applications and other communication channels.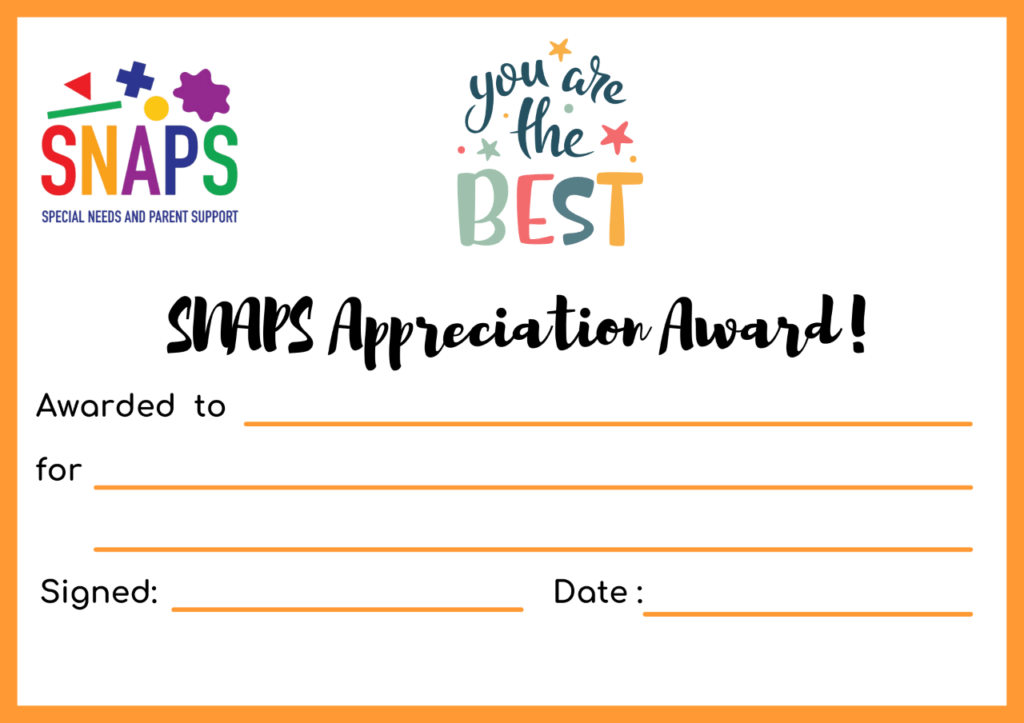 Nominate someone from SNAPS who has made a difference for you or your child here.
We have amazing SNAPS staff who really care about the work they do and the children they work with. Click here to see our past winners of our SNAPS Appreciation Award.