Families
Fundraising
In The Press
Meet The Families
News
The Families
Meet Riley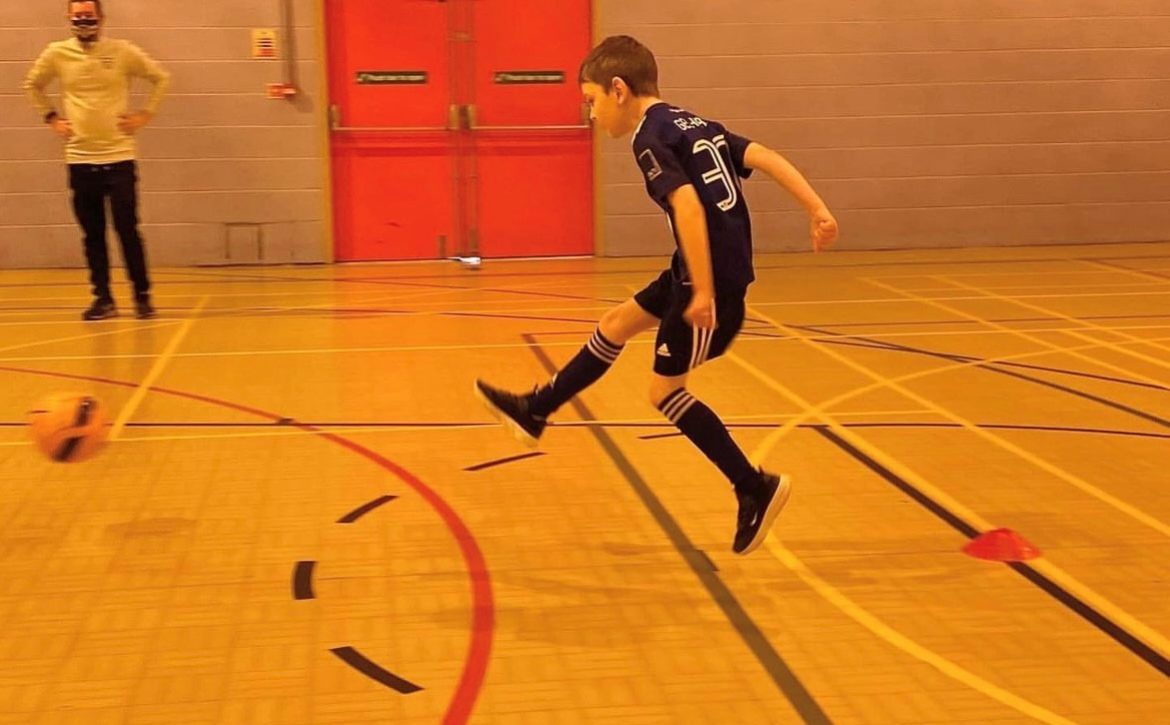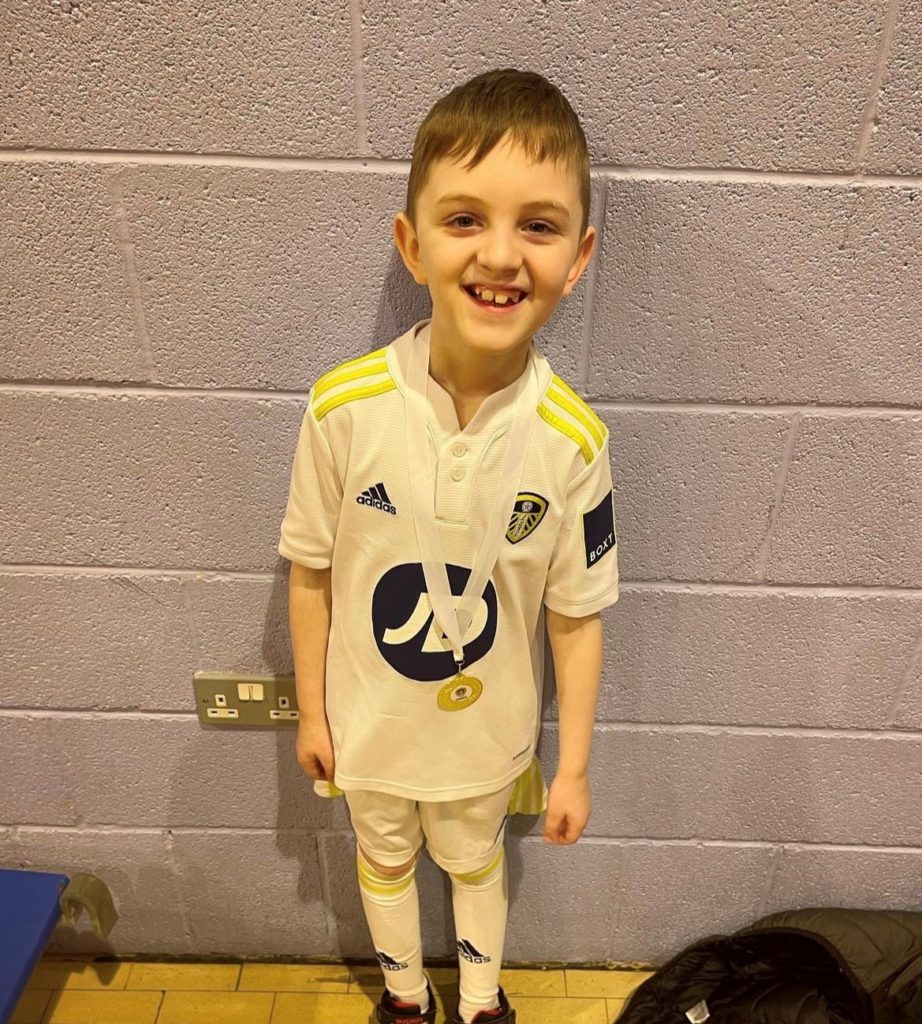 A positive kick start for Riley!… 
Riley is in year 5 at school and 9 years old. Like many other 9 year old boys Riley LOVES football and is a keen supporter of Leeds and Totenham! Riley was desperate to play but unfortunately he struggled to get involved with football in the playground as other children looked at him differently and left him out. In 2021 Riley became one of approximately 8000 children across Leeds with additional needs when he was diagnosed with Autism and ADHD.  Riley is also in remission for neuroblastoma which he was diagnosed with at 21 months old leaving him with severe muscle weakness. In addition, he has permanent hearing loss and uses a hearing aid. Riley finds it extremely difficult to socialize with his peers or to be in large groups. He didn't like the outdoors or loud noises, hated school, struggled with concentration and was severely lacking in confidence.  
Riley's diagnosis and love of football led to his mum, Sophie looking into groups he could access that could support Riley and that is when she came across SNAPS. Riley joined SNAPS' Sunday football sessions in 2022 and he has been attending ever since. He has been supported by Charlie Bonner & Andy Wort – specially trained football coaches from the Leeds United Foundation. Thanks to the accessibility of the sessions, which allow for plenty of breaks and enable everyone, regardless of ability, to take part, Riley feels included. Since attending the growth seen in Riley has been incredible.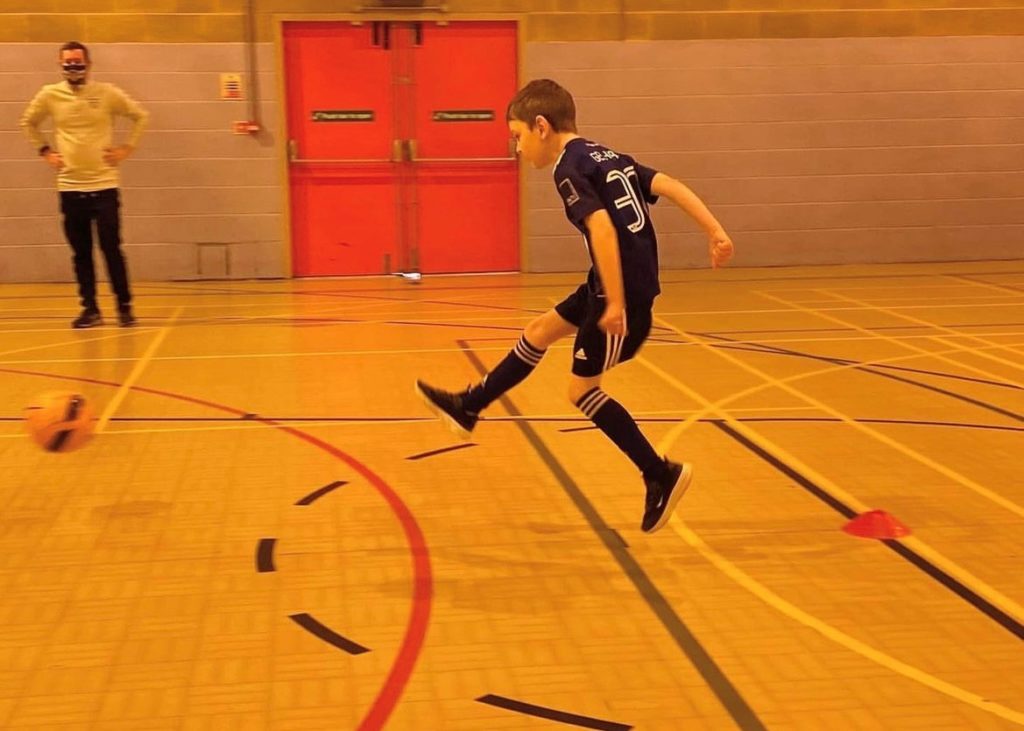 Being part of a team (something that most of his peers take for granted) has given Riley the confidence to branch out to other groups and activities. He has made some wonderful friendships and is always smiling! Riley's love of football has even helped with other aspects of his life such as his schoolworkwhere previously he had struggled with concentration, his teachers now use football as a fun way to learn. Football has also helped Riley physically with the activity supporting his muscle strength which will have a positive long-term impact on Riley's health. 

Not only has SNAPS supported Riley, but his mum Sophie has also benefitted from the support of SNAPS' Family Support Project, as well as meeting other parents at SNAPS' stay and play. Raising a child with additional needs can be hugely isolating and have significant challenges therefore meeting others in a similar situation can have an incredibly positive influence. Sophie has gained vital support from Ali, SNAPS' Family Support Wellbeing Co-rdinator. Recently Ali was able to support Sophie through a particularly difficult time with Riley's school when Riley was absent for 10 weeks due to his mental health and self-harm. 
 "There is nothing more painful than seeing your child suffer and it was so reassuring to feel listened to and supported by Ali during such a difficult time" – Sophie 
Today, Riley is like a different child. He is happy, enthusiastic and brimming with confidence! He loves taking part in penalty shootouts and receiving medals. He even took part in the SNAPS Superhero Challenge with 125 other families, which a year ago would have been unheard of! The change has been so significant that when his Gran Leigh came to see him in action on the pitch recently, she was actually brought to tears (of joy)! 
"His confidence has really grown. He's so confident whilst he's at football. He's growing his friendships and it's just amazing to see. He is happy at football & that brings joy to the family. It's amazing to see him enjoying something he truly loves. Riley doesn't like getting out of bed for much but for football he will bounce out of bed and can't wait to get there! Thank you so much SNAPS for helping Riley's confidence grow and helping him enjoy something that brings so much joy to his life! I hate to think where he'd be today if it wasn't for SNAPS". – Sophie 
Each week SNAPS' football sessions support children like Riley to feel part of a team and take part in something they love. We celebrate all the things children can do, and across each of our services we are creating positive outcomes for both the children and their families. Could you help more children like Riley with a positive kick start in life?