Families
Fundraising
In The Press
News
Super-dad cycled over 1,300 miles to raise £25,000 for local Leeds charity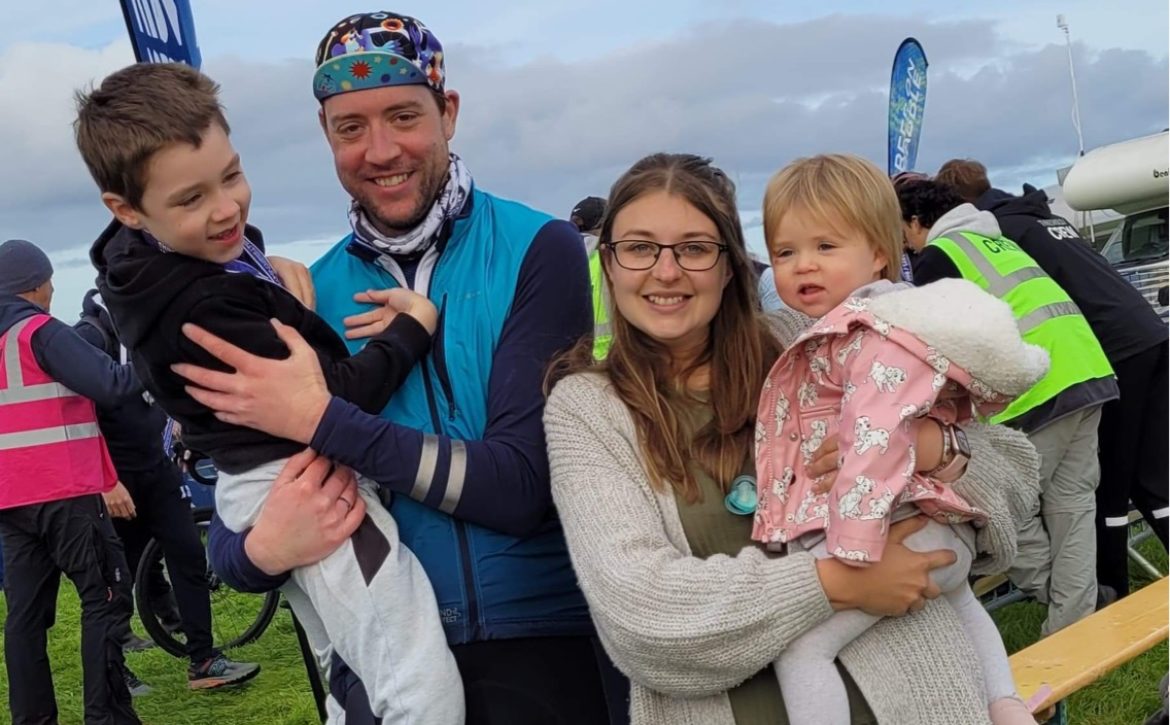 A Leeds father has cycled 1,341 miles and raised an incredible £25,000 for a charity that helps children with additional needs.
Ben Milner, 33, has conquered both the London to Amsterdam Challenge and the Ride Across Britain, to support SNAPS (Special Needs and Parent Support) and raise funds for the Leeds charity.
The charity is close to Ben and his family's heart, as it supports his son Phoenix, 6, who has dystonia and cerebral palsy. Ben said: "My son Phoenix has been supported by SNAPS for the past five years. He has made use of the fantastic services SNAPS offer. I'd go as far as saying if wasn't for SNAPS, Phoenix wouldn't be the little boy he is today."
SNAPS provides support services for children with additional needs of all kinds, and their families, which includes weekly physiotherapy, specialist swimming lessons, arts and crafts, dance, sign and sing, music therapy, and accessible football clubs.
To complete the challenge, Ben trained by cycling an average of 100 miles a week and thought of his son a lot, saying: "I've always had a 'do NOT get off this bike' mantra, and I stick to it. If I ever think I'm wavering on a challenge, I just tell myself that Phoenix goes through more every day and has been through more in his 6 years of life than I have in 33 years. The challenges are nothing compared to that."
Ben received a lot of support from his friends, family, and his colleagues at the Data Shed, Leeds, not only supported Ben emotionally, they also contributed greatly to his fundraising efforts. Anna Sutton, CEO & Co-Founder of the Data Shed, said: "the Data Shed always supports our own, particularly when they go to the lengths, like Ben Milner has, to support a wonderful organisation like SNAPS. SNAPS has supported Ben and his family throughout the last few years, and we were thrilled to be able to contribute towards that. We loved cheering Ben on from the sidelines during his fundraising ride and getting regular updates on his progress."
The funds raised by Ben will enable SNAPS to continue its vital work supporting an average of 180 families per term with essential physiotherapy and support. The charity, which is completely independently funded, is open access and non-referral, and has seen a huge increase in demand for its services – currently receiving enquiries from 100 new families a term.
Lucy Owen, Chief Executive at SNAPS, said: "we would like to say a massive thank you to Ben for his incredible hard work and dedication, and to all his supporters who generously donated. The families that we support have found the pandemic particularly difficult, and it has taken its toll on many parents', carers' and children's mental and physical health. This is why fundraising like this so important to keep services going and helping to support children and families that need it the most."